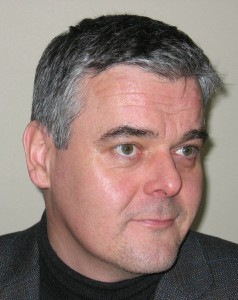 Art historian mostly concerned with 20th century art, architecture, and history of art history. Ph.D. University of Hamburg 1998 (on political meaning of materials 1920s and 1930s), Habilitation on "German Military Art Protection in Italy 1943-45" at Ludwig-Maximilians-University, Munich 2012. Staff member of Zentralinstitut für Kunstgeschichte in Munich since 2003 (cf. http://www.zikg.eu/institut/personen/cfuhrmeister).
Research focus on art and power/politics, notably Weimar Republic, National Socialism, and post-war period, including looted art and issues of proper provenance research (various projects).
KEYNOTE LECTURE: German and Nazi Art (Politics): Why we need to transgress bipolar, dichotomous models
The relation of modern/avant-garde art and conservative/traditional trends and currents is, basically and generally, full of tensions, even without the interference of political or institutional powers. To promote one requires to despise the other. However, the character of this general tendency towards fight and struggle changes when (totalitarian) art politics claim normative power and define good and bad no longer on aesthetic, but on ideological grounds.
Looking at Nazi art politics in and after 1937, we observe a strong desire for clear-cut models of black and white, of defamed degenerate and healthy German art. But although the contemporary art scene did not always follow the programmatic propaganda, Nazi art institutions established the idea of a pure canon. After 1945, the categories were reversed: All that was related to Nazi art, was no longer considered to be art at all, but merely political propaganda or plain kitsch, whereas all that had been despised for a decade as perverted and immoral was now seen to be true and honest.
Although these categories and classifications are themselves evidence of either wishful thinking or propaganda, much scholarship has adopted this bipolar view. The paper will show that this dichotomy does not provide an adequate model to explain the development of art in Germany between the First World War and the late 1950s. It is too narrow-minded to be true.